Have the Intention to Transform Your Year? Start a Self-Improvement Journal
Written By:
Matt Mignona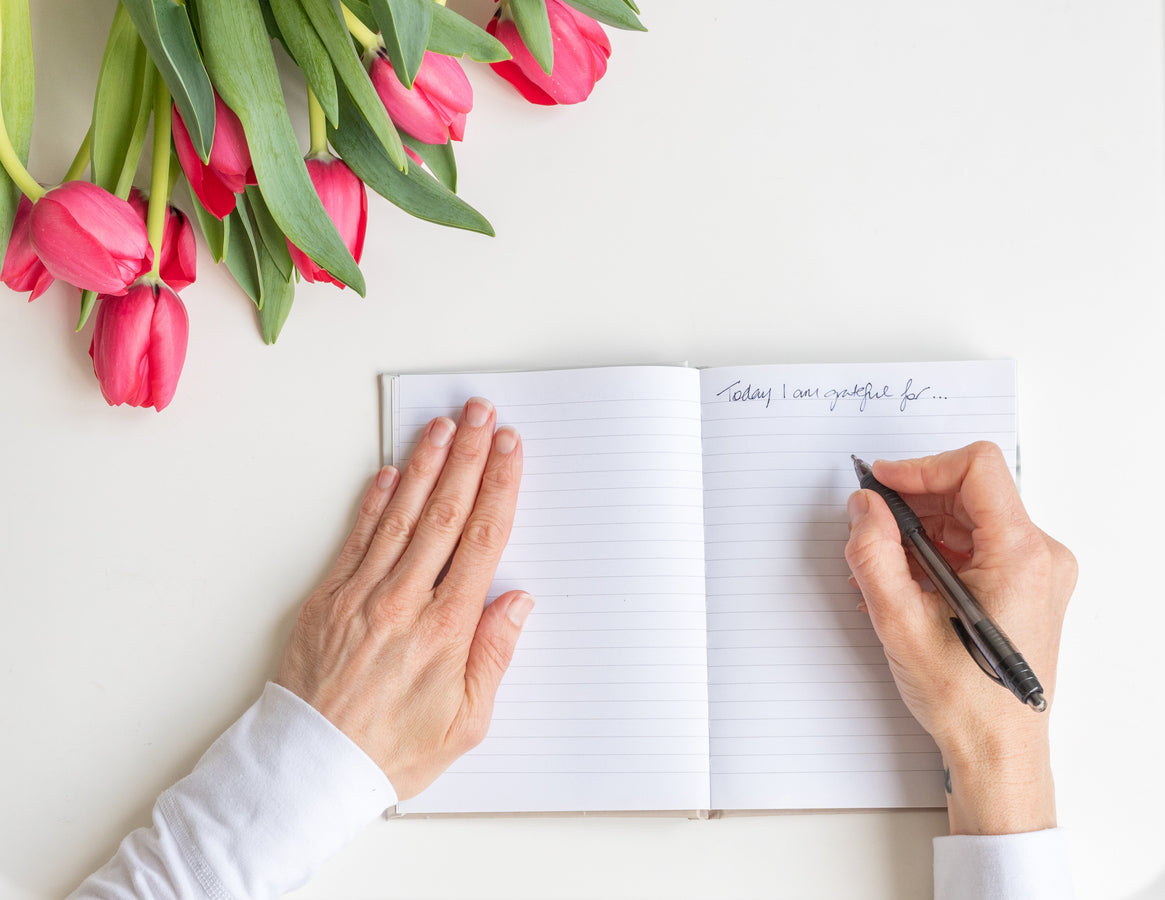 You've already made the decision to have your best year yet—you're off to a great start! Of course, now you need a plan. Without one, you have no way to track your progress. 
This is where a self-improvement journal comes in.
Self-Improvement Journals vs. Other Journal Types
There are a lot of ways to journal. These are just a few:
Diary: This is mostly a record of your day and how you feel about what happened.
Stream-of-Consciousness: This is a "brain dump" where you put pen to paper and keep writing, even if it comes out as nonsense.
Gratitude: This is an important collection of everything you're grateful for in life. Keeping a gratitude journal helps you remember all the great moments and focus on an appreciative approach to life.
Self-Improvement: This is a journal with a greater purpose. Its focus is on continual evaluation and improvement so you can see how you're making progress toward your goals. 
The key difference between a self-improvement journal and other journals is intention. It's more than a record: it's a road map, designed by you, that leads you where you want to go. 
Key Elements of a Self-Improvement Journal
There are several elements that make for an effective self-improvement journal:
Daily Use
Your commitment to self-improvement should be a habit. Writing in your journal on a daily basis not only solidifies that healthy habit, it also helps you regularly assess your progress and make micro-changes that can lead you where you want to go. If you write in your journal on Sunday and wait a week before writing again—well, a lot can happen in those seven days. You might set a goal and forget about it, then realize a week later you failed to achieve it or put in any action steps toward it. Touching base with your journal morning and night keeps your goals and intended actions at the front of your mind.
Small and Large Goals
Those big, beautiful goals are important. They keep us moving forward. However, those small goals are also important: often, these are the baby steps that lead us to the long-term goals. Sometimes, those small goals are more like errands on a to-do list; they don't take much time or effort, but they can cause a lot of stress or derail you if you leave them undone. Those might include things like scheduling appointments, calling a prospect, writing a thank you note, going to the bank, or completing your weekly meal prep.
Nonjudgmental Reflection
Ooh, the tricky part: looking at the mistakes we made and forgiving ourselves for them. Every step of the way, you're learning; at the end of the day, take a look at those moments that could have gone better. Recall your personal intention (for the day, week, or year) and ask yourself if you practiced that intention in the moment. Consider how you would like to handle a similar situation in the future, and make a plan to behave that way. Congratulate yourself if you improved your performance compared to the last time something like that occurred.
Positivity
As considered above, life isn't always sunshine and roses; we all know that. But there's no reason to dwell on the dark side. Doing so will leave you stuck there, and you'll completely miss the roses next time they bloom.
With your nonjudgmental reflection practice, you turn the negative into a positive by taking control of how you want to deal with it next time. After that, remember the positive moments in your day. Try to recall the tiniest details: the temperature, any smells you noticed, who was there, the background noises you heard, etc.  
Regular Evaluations
Are you on track? How do you know? You need to make regular self-assessments to ensure the steps you're taking toward your goals are the right ones. In the Happier Mind Journal, we do evaluations every 10 days (and at the end of every 90-day journal). That's long enough to get into a habit—or to fall out of one. Evaluating your progress every 10 days keeps you accountable and gives you an opportunity to catch any slip-ups before they go too far. You'll be asked to focus on your greatest accomplishment over the last 10 days and to set a new goal for the next 10. 
Tracking Self-Improvement
Personal development tends to happen slowly. By diligently practicing good habits, like eating well, sleeping well, exercising, and journaling, we see improvement over time. Shifts are gradual, but one day you wake up and think, "Wow, look how far I've come!"
Unless, of course, you can't remember where you started:
"...change requires two things: a goal, and an awareness of where one currently is in order to assess the discrepancy between the two. In short, we cannot reach our destinations without knowledge of our current location on the map."
We always think we'll remember what it's like now, but the days go quickly. If you're not keeping track of the journey, you may start to think you're not making progress. You miss the little successes that take you toward the big ones.
Tracking requires self-awareness and honesty. This means admitting when we don't do the things we intended to do, like exercise or eat well; it also means not being too hard on ourselves. We're often our own worst critics, but was today's setback really that bad? Did we, perhaps, actually do a pretty good job handling the given situation?
Bringing It All Together
The Happier Mind Journal is designed to bring your intention to life. In it, you'll record your daily achievements, thoughts on how to do better tomorrow, and short- and long-term goals. 
Though a gratitude journal is a different thing, gratitude is essential for a life lived on purpose. That's why we include gratitude in the Happier Mind Journal; to expand on that, download our gratitude log to help you consistently celebrate the things and the people you're grateful for, as well as the gratitude you feel for the lessons you learned in difficult situations.
Truly commit to and live your intention by tracking your journey with it and evaluating your performance with an eye toward continual self-improvement. We're here to help.