Gratitude is our emotion that relates to our ability to feel and express thankfulness and appreciation. Expressing gratitude improves mental, physical, and relational well-being.
Use this downloadable worksheet to help you recognize and celebrate gratitude.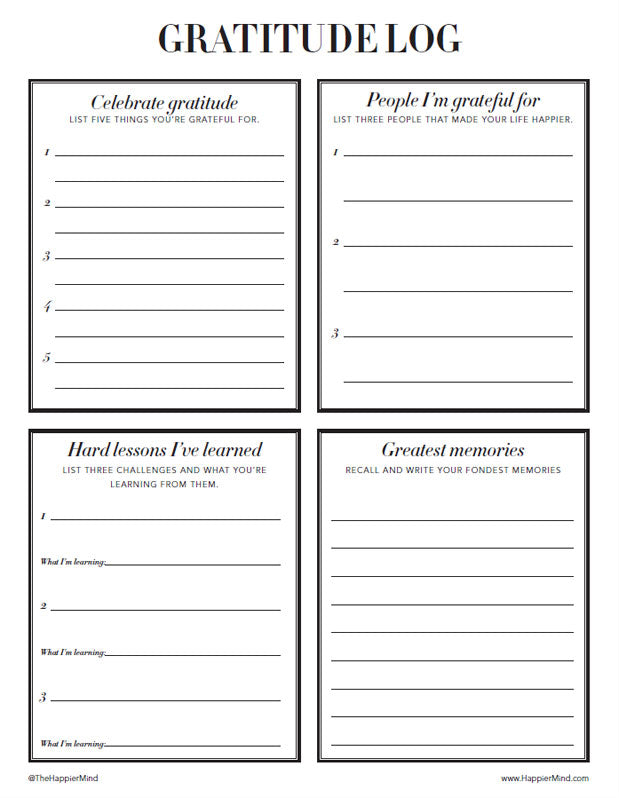 Download
Give yourself an honest assessment.
Writing down accomplishments makes us more self-aware and grateful. Not only do we become more aware of our strengths and weaknesses but we also become aware of the world around us. Recording our progress helps us appreciate our small wins, which, in turn, can boost our sense of confidence. This confidence can then be leveraged to help us become more competent and achieve future, larger successes.
Pause for a moment and think about the happiest moment. Recall the location where it happened, who was involved, the smells, what you saw, and what you heard. Use all of your senses.
Really get to know yourself and recognize what went well and what you could have done better.
Use this downloadable worksheet to help you create and track your self-awareness.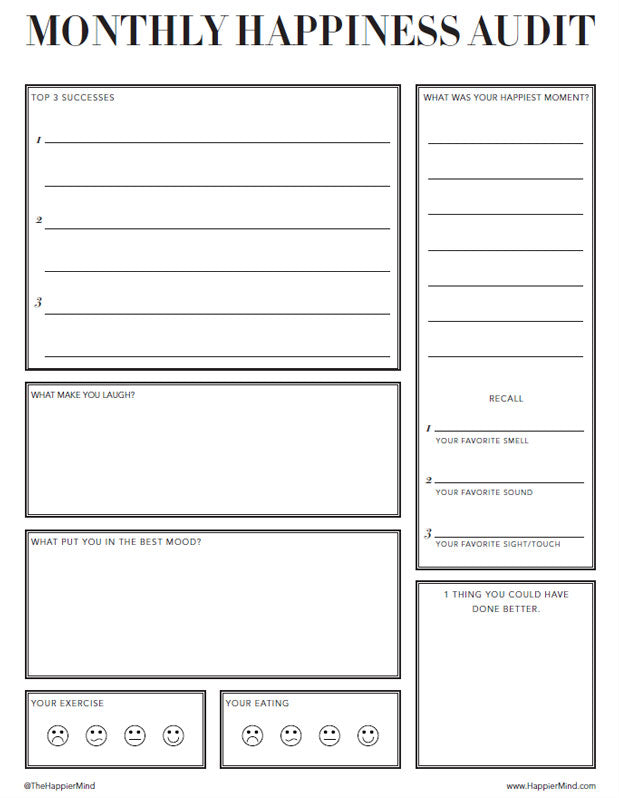 Download
Your goals should be specific and clear. Write down your goals in the section labeled "Goals"
Next, you'll identify three "Actions" that will help you to achieve your goals. It's important to have measurable actions so that you can track your progress and maintain your motivation. Assessing progress helps you to stay focused, meet your deadlines, and feel the excitement of getting closer to achieving your goal.
Finally, you'll assign a deadline to each of your goals in the section labeled "Deadline".
Use this downloadable worksheet to help you keep your goals in front of you and meet your deadlines.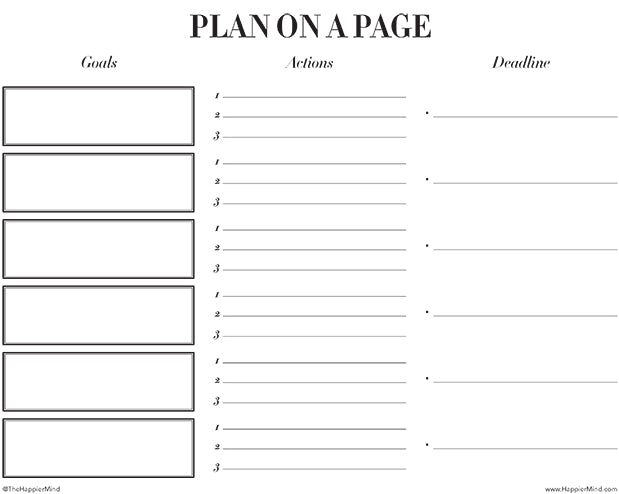 Download